Vehicle Theft Checklist
October 12, 2023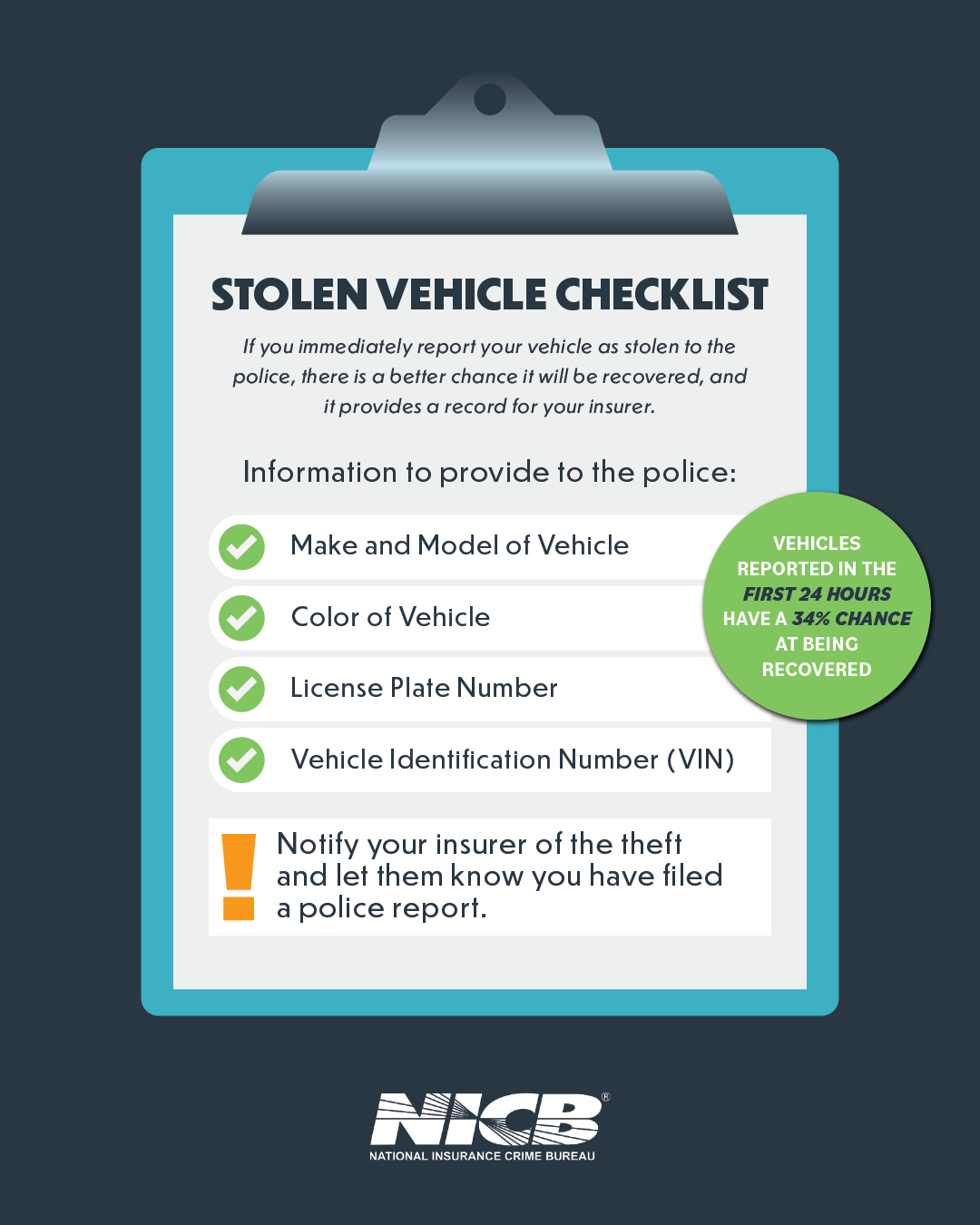 ---
19 charged with child sex crimes in Randolph County North Carolina
August 07, 2023
19 charged with child sex crimes in Randolph County North Carolina!
---
Vehicle Theft Prevention
July 13, 2023
#NICBTheftTips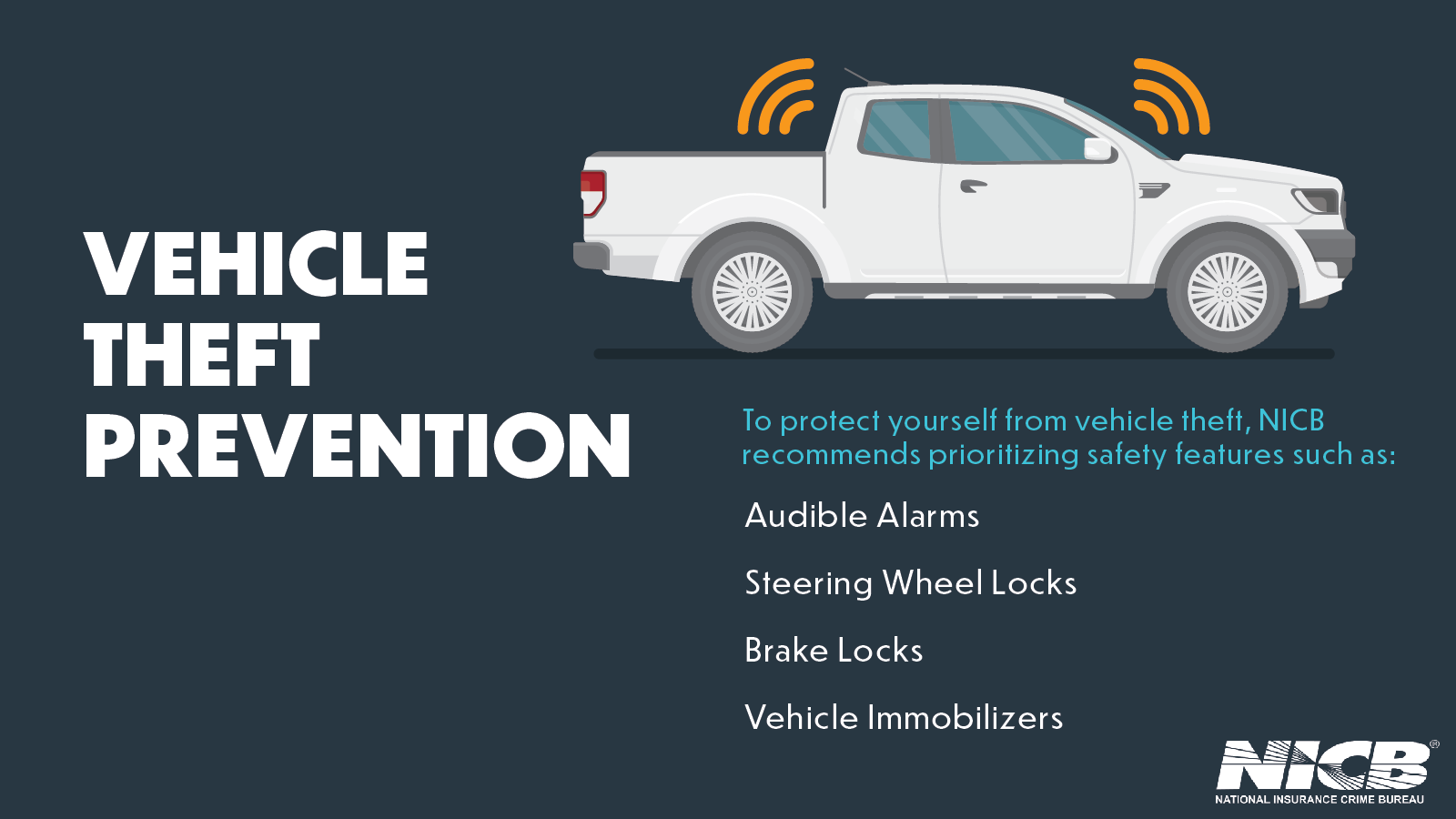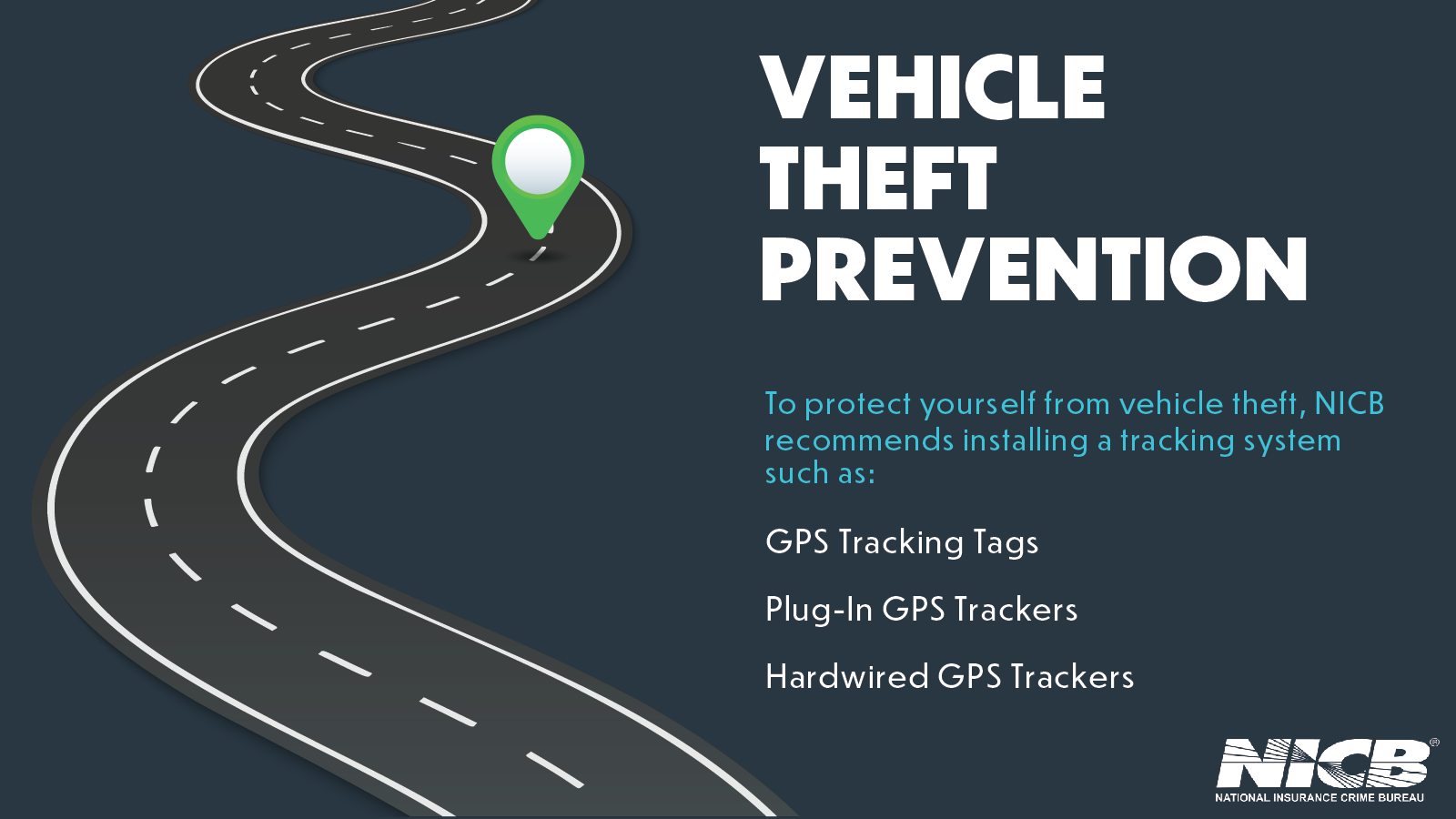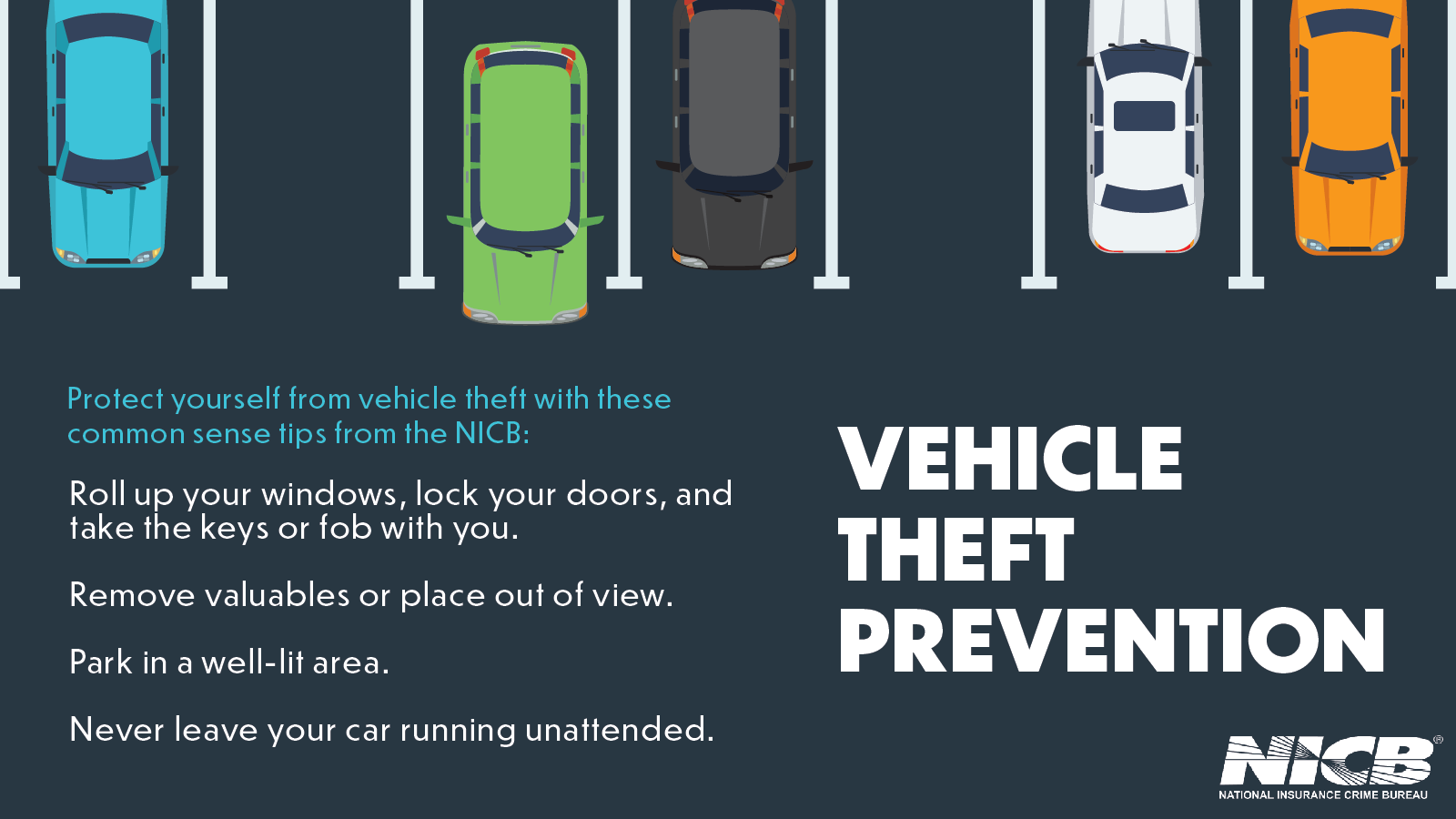 ---
National Fentanyl Awareness Day- May 9, 2023
May 09, 2023
Help Spread the Word About the Illicit Fentanyl Crisis
The safety and wellbeing of our community is always of utmost importance, which is why Randolph County Crime Stoppers is proud to recognize the second annual
National Fentanyl Awareness Day
. We are doing our part to raise public awareness about an urgent problem: people are dying at alarming rates due to illicitly manufactured fentanyl (IMF), a potent synthetic opioid.

Founded by parents who have lost loved ones to this crisis, National Fentanyl Awareness Day is supported by a coalition of issue-area experts, corporations, nonprofits, schools, families and elected officials who are coming together today to spread the word. We invite you to take action with us today to help spread the word and save lives:
1. Know the Facts. Below are 6 key facts you need to know about this crisis. Learn more about fentanyl, key safety tips, and risks at
fentanylawarenessday.org
.

• Illicit fentanyl is being used to make fake prescription pills and is also found in common street drugs like cocaine, MDMA and heroin.
• Often consumed unknowingly by users, illicit fentanyl is driving the recent increase in U.S. overdose deaths.
• Fake pills have been found in all 50 states. Assume any prescription pill you see online is fake, including Oxy, Percocet, Adderall and Xanax.
• Fake pills are the main reason fentanyl-involved deaths are fastest growing amongst youth.
• Fentanyl is involved in more American youth deaths than heroin, meth, cocaine, benzos, and RX drugs COMBINED.
• Fentanyl is involved in more deaths of Americans under 50 than any other cause of death, including heart disease, cancer, homicide, suicide, and other accidents.

2. Help Spread the Word. There are several ways individuals and organizations can increase awareness and help save lives:

• Talk to your loved ones. Have an open dialogue with your family and friends about the issue. Ask questions about their awareness of fentanyl in fake pills and street drugs and outline steps for how they can protect themselves.
• Know the signs of an overdose and be prepared to call 911.
• Locate Naloxone (Narcan) near you and learn how to administer it.
• Post about the issue on social media using #NationalFentanylAwarenessDay

We hope you'll join us in spreading this important message!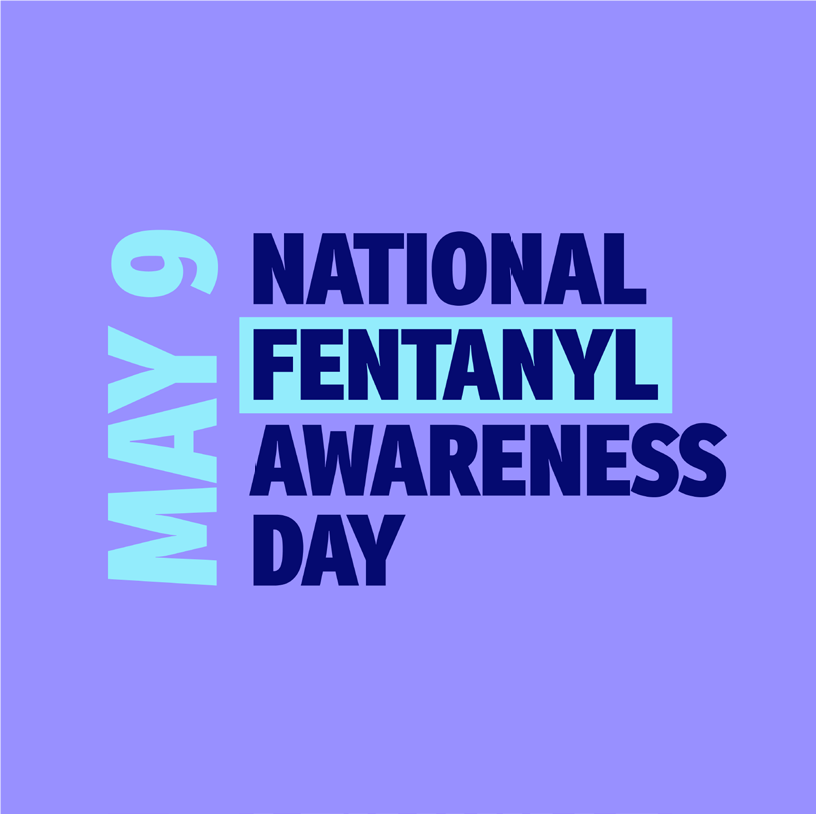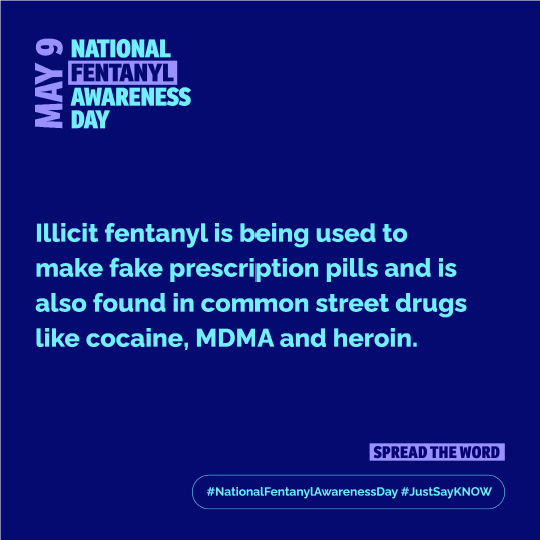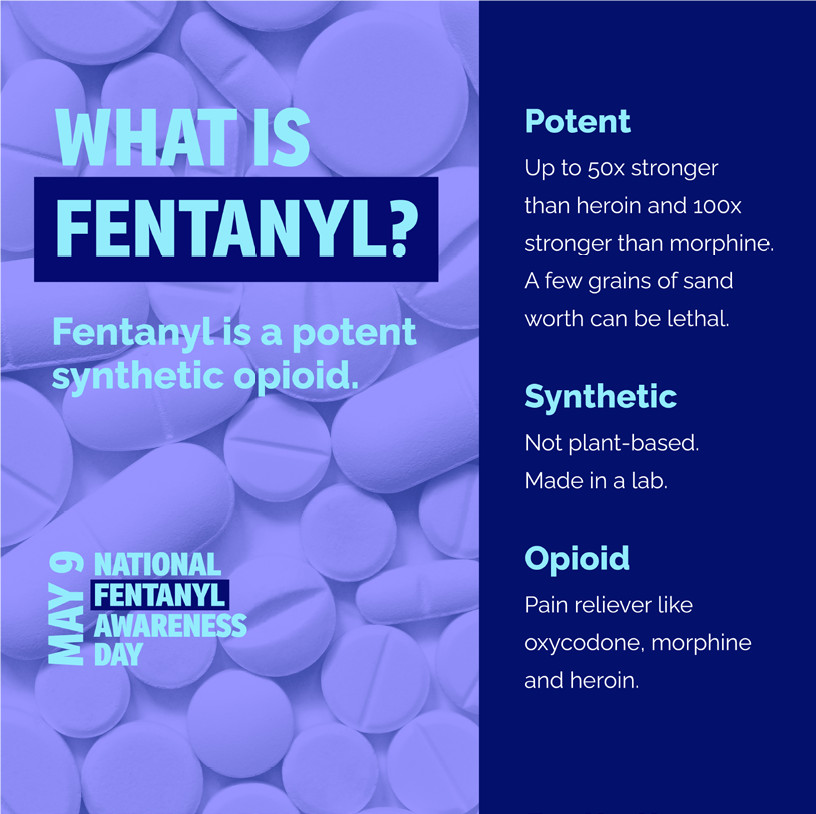 ---
National Crime Victims' Rights Week
April 23, 2023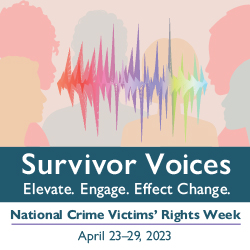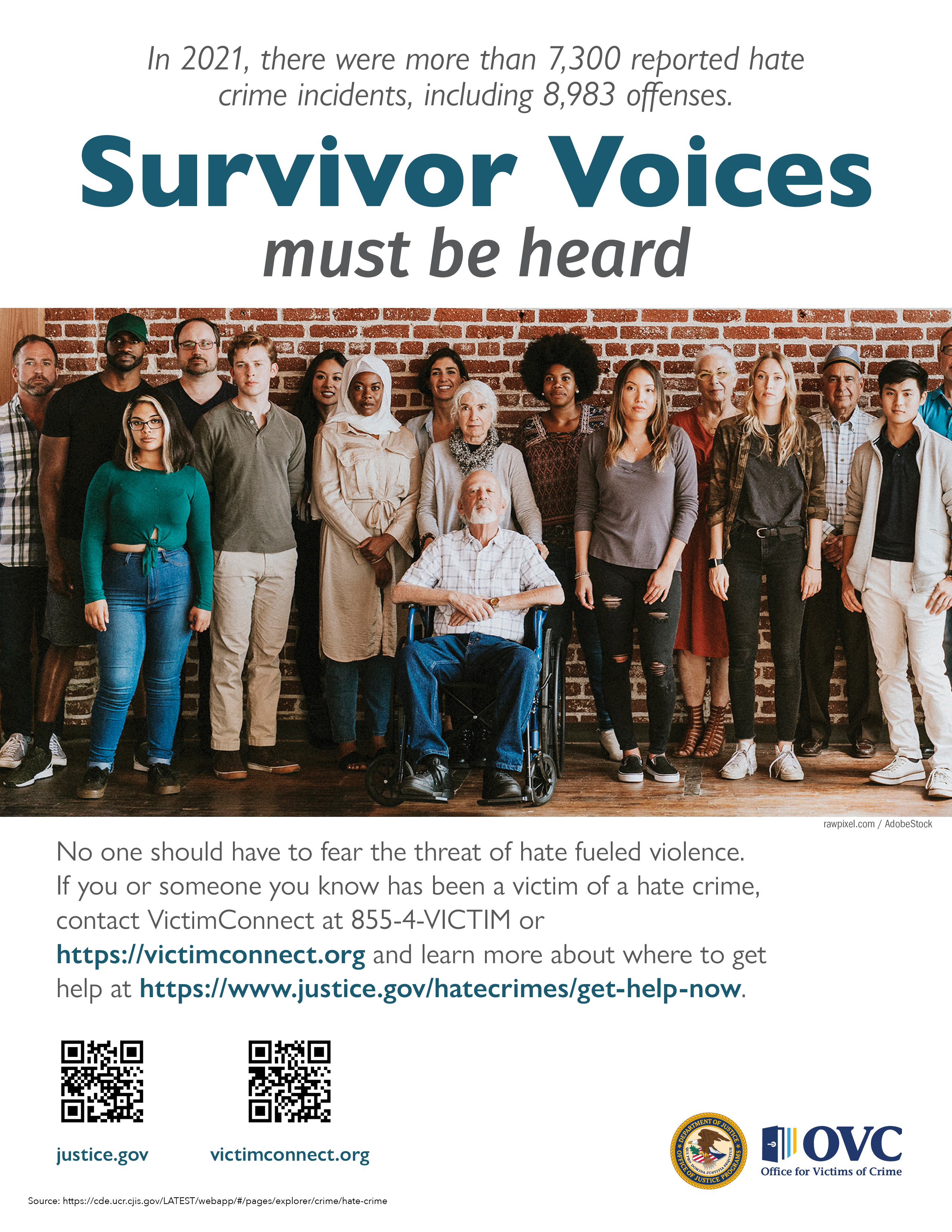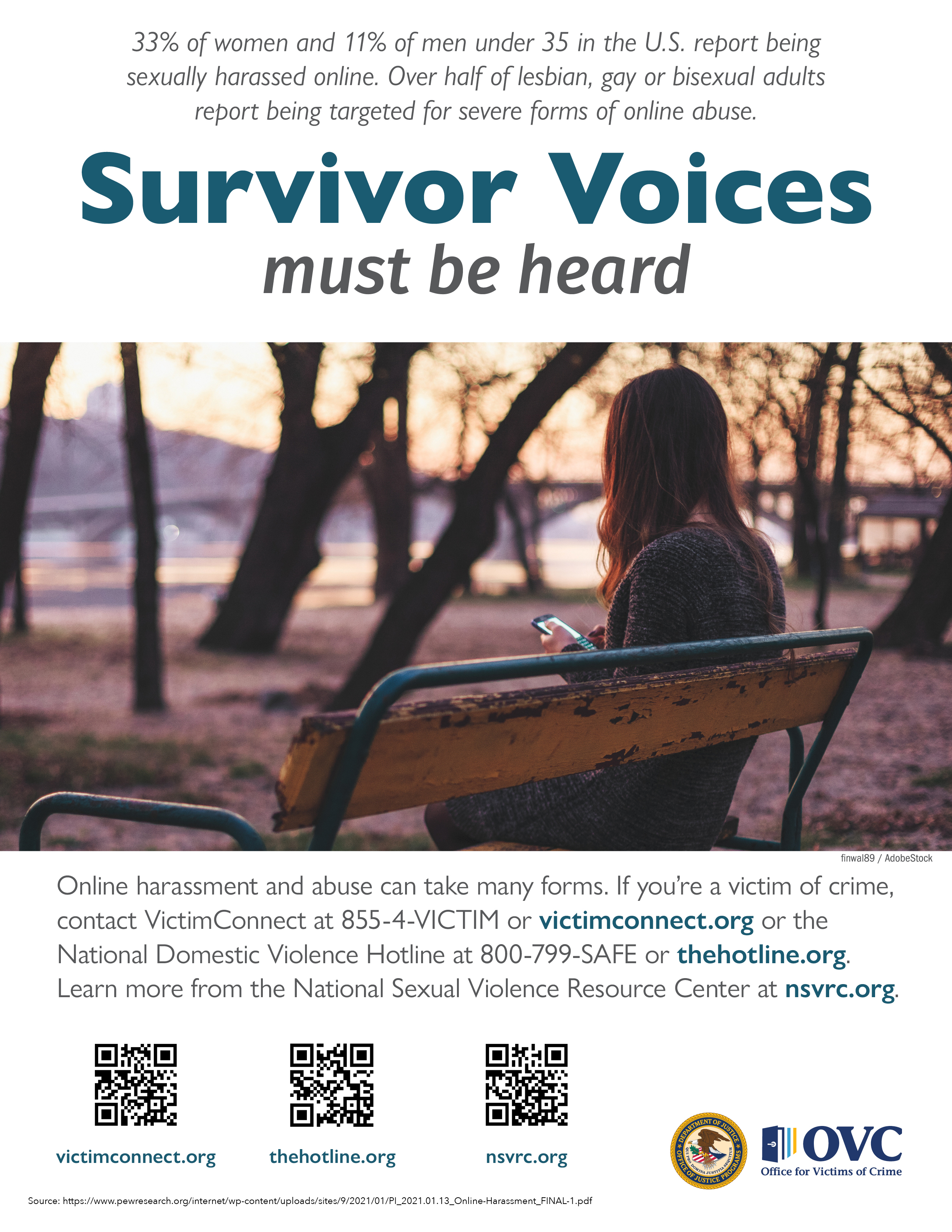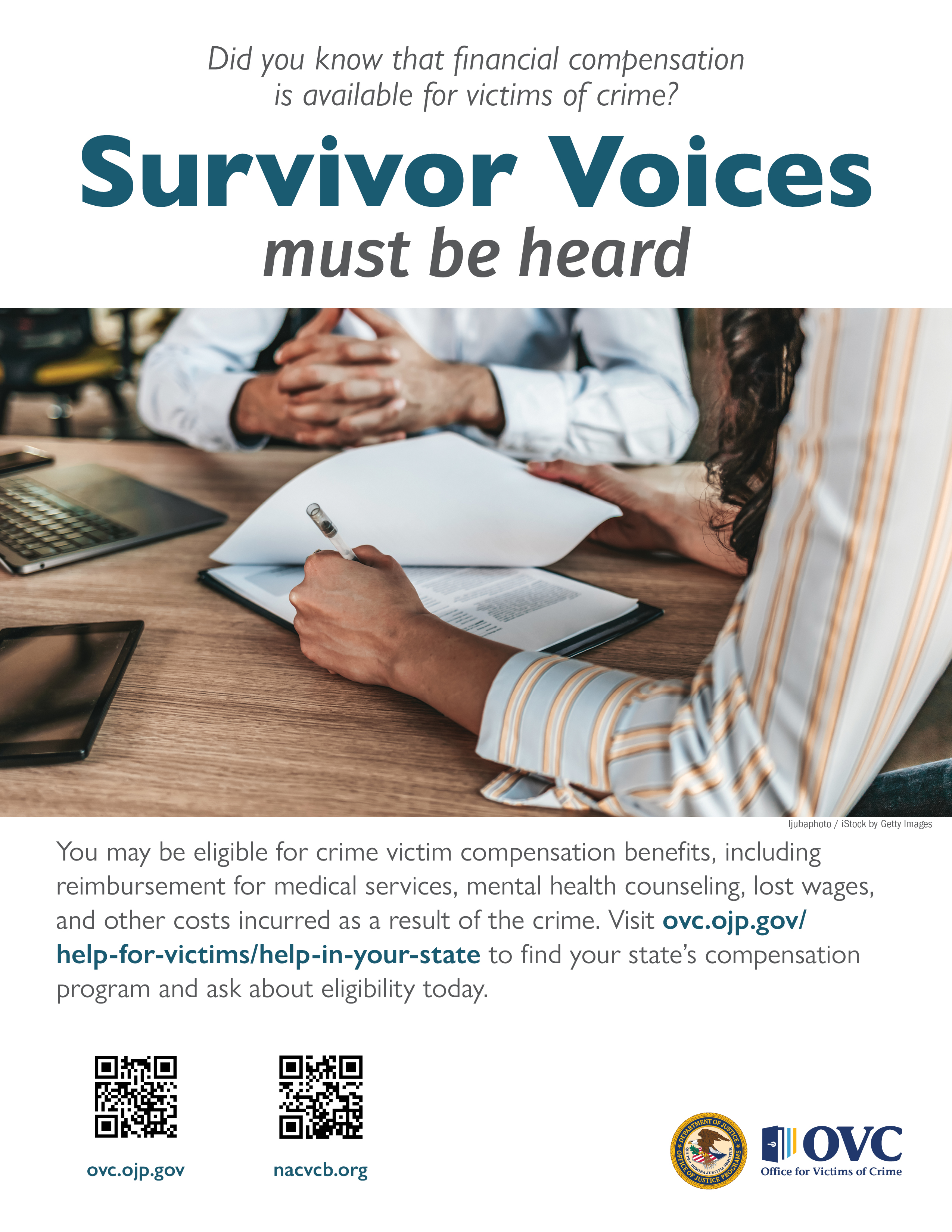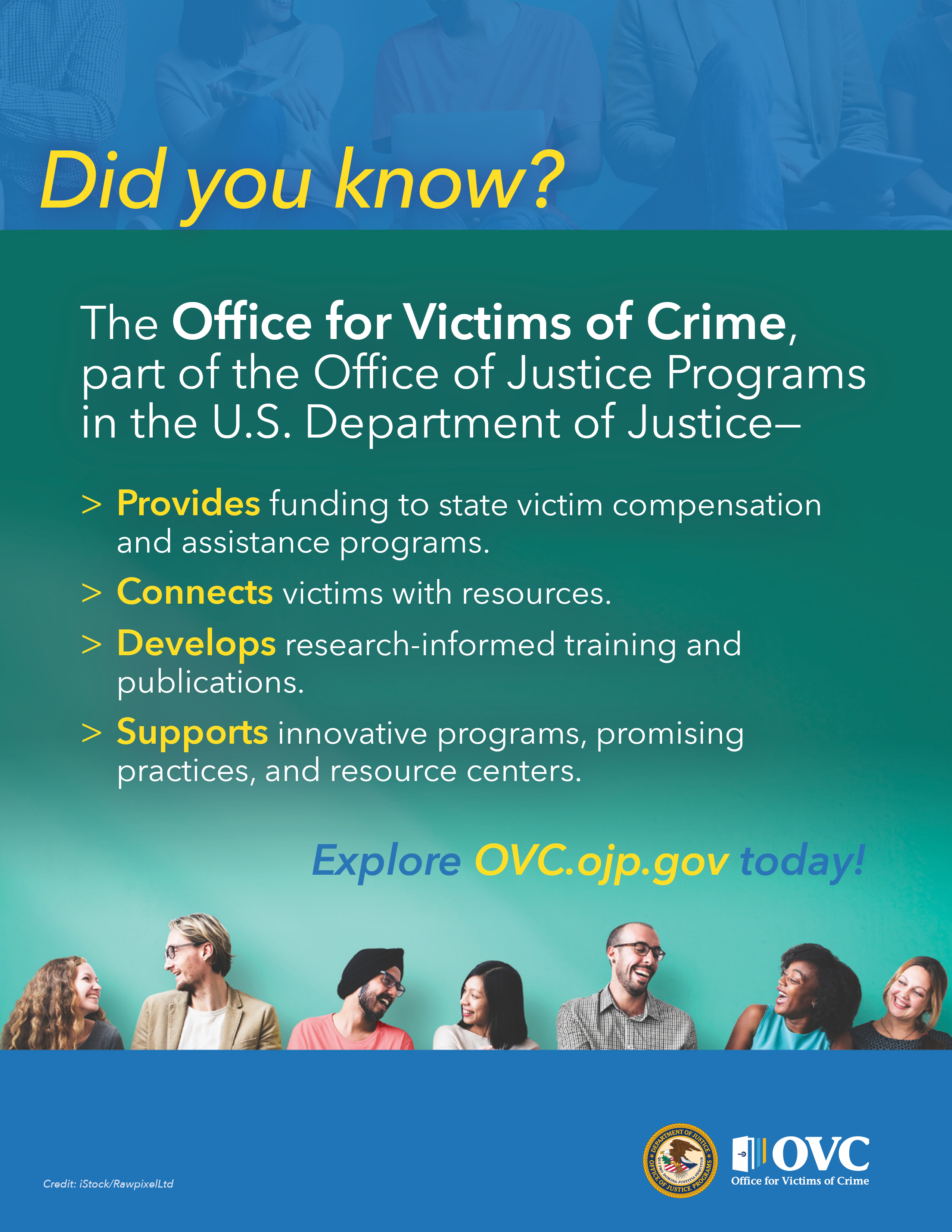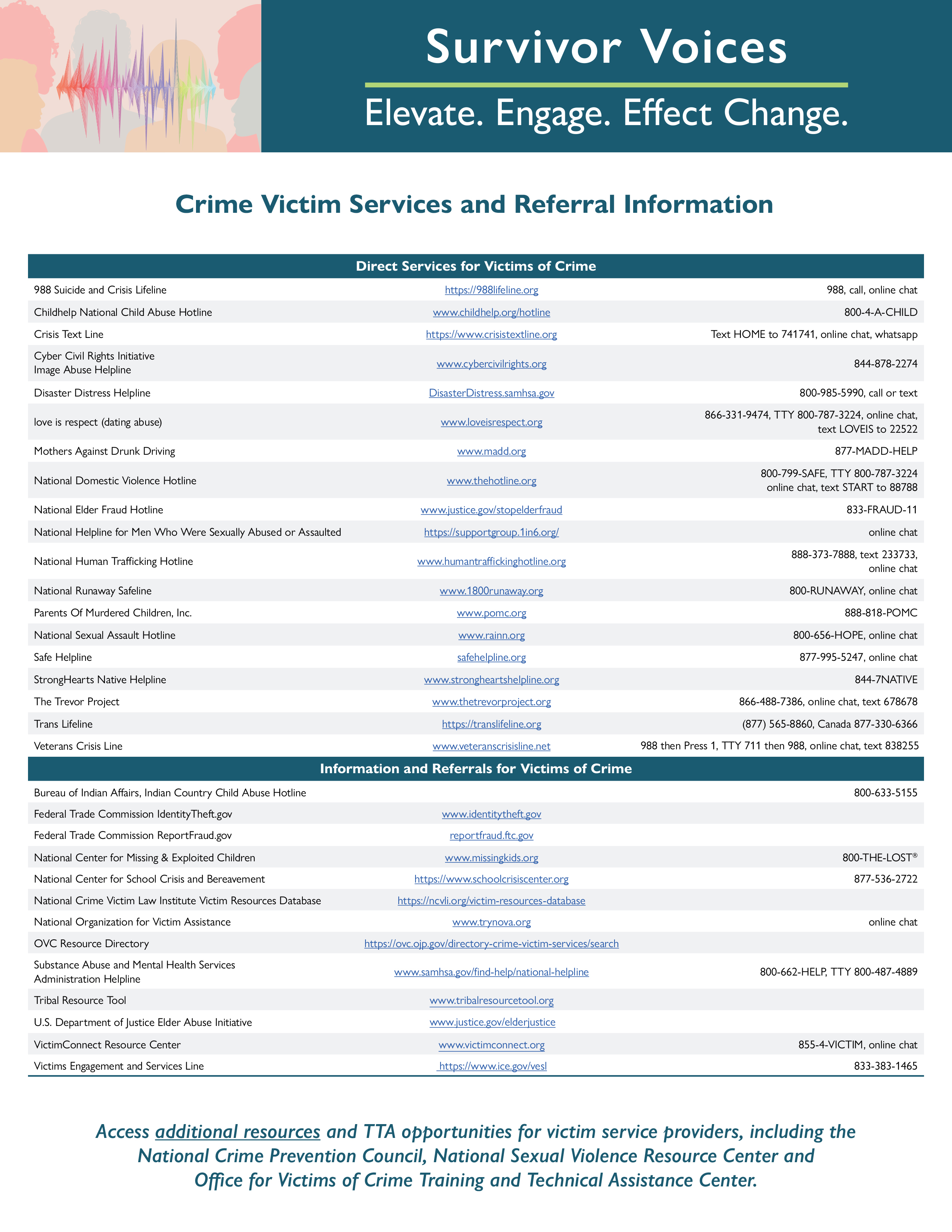 ---
DEA National Drug Takeback Day!
April 10, 2023
Turn in unneeded medication for safe disposal!
April 19, 2023 11:00am-5:00pm
Randolph County Sheriff's Office Parking Lot
727 McDowell Rd. Asheboro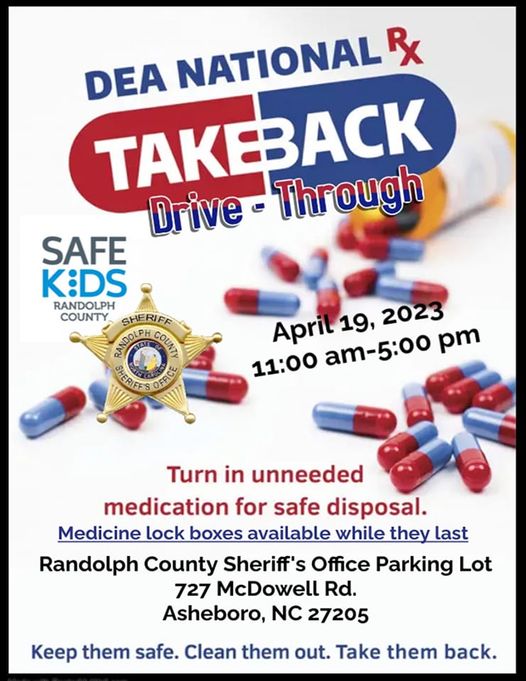 ---
Child Abuse Prevention Walk
April 05, 2023
We will be set up at the Child Abuse Prevention Walk in support of the Randolph County Guardian ad Litems! Stop by and say hi!
April 14, 2023
Open Ceremony beings at 9:00 AM
Bicentennial Park (134 Sunset Ave Asheboro
---
Ramseur Food Truck Festival
April 05, 2023
Come see us at the Ramseur Food Truck Festival!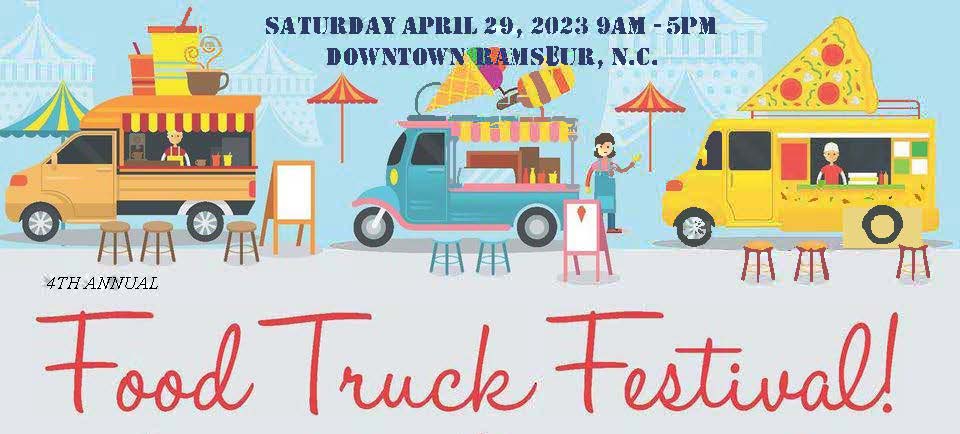 ---
April is Child Abuse Prevention Month!
April 01, 2023
April is Child Abuse Prevention Month!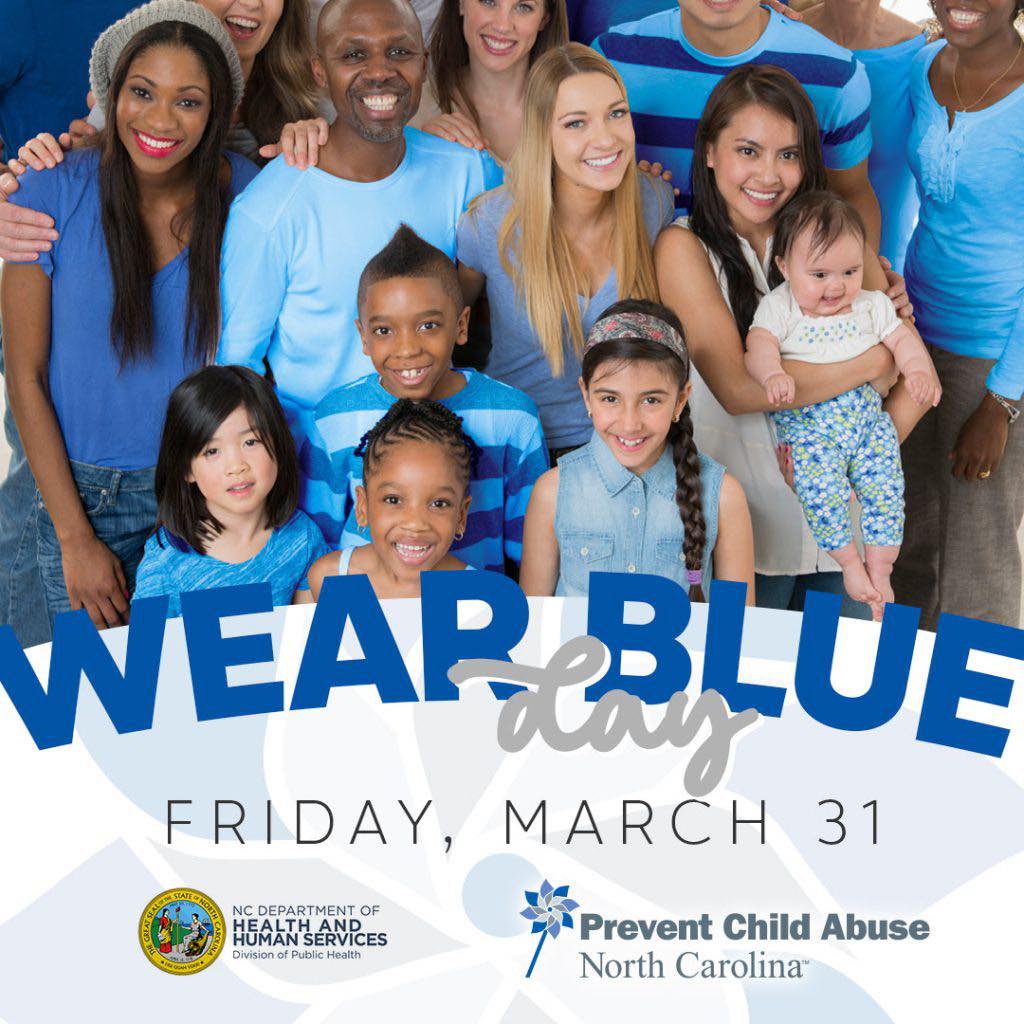 ---
March 2023 Crime Stoppers USA Newsletter
March 01, 2023
Solved-Crime-Stories-Issue-11-2023-03.pdf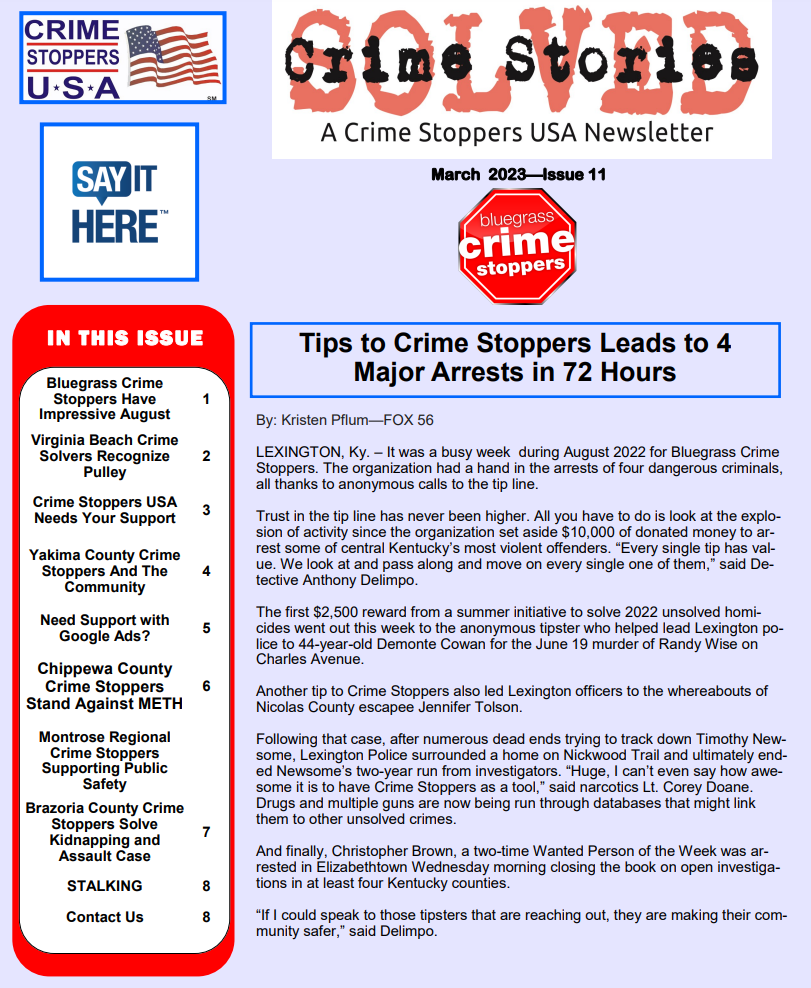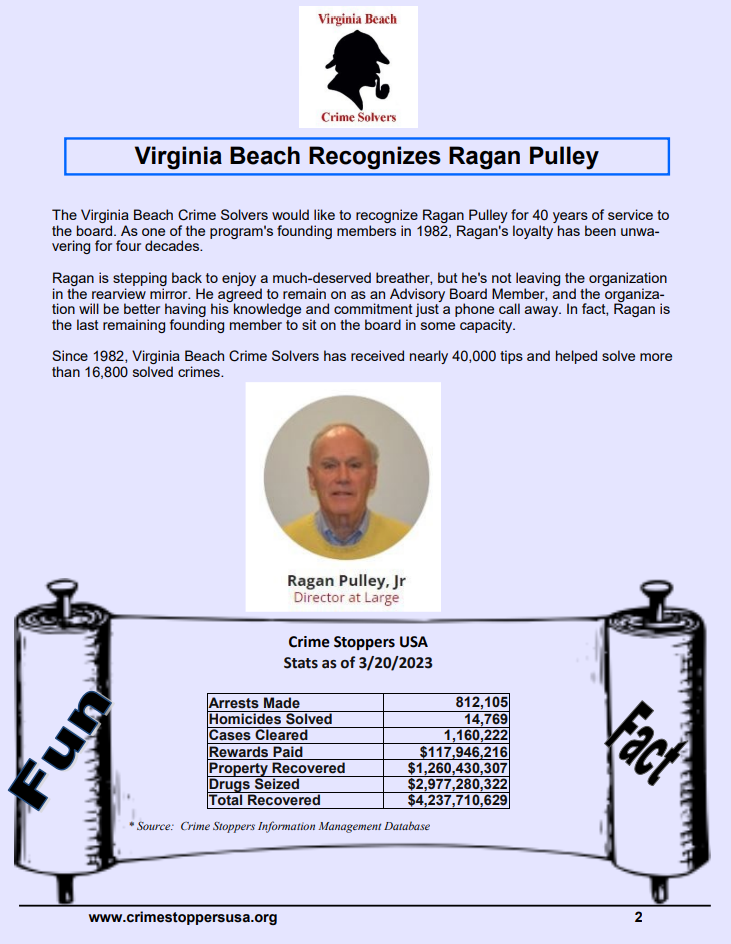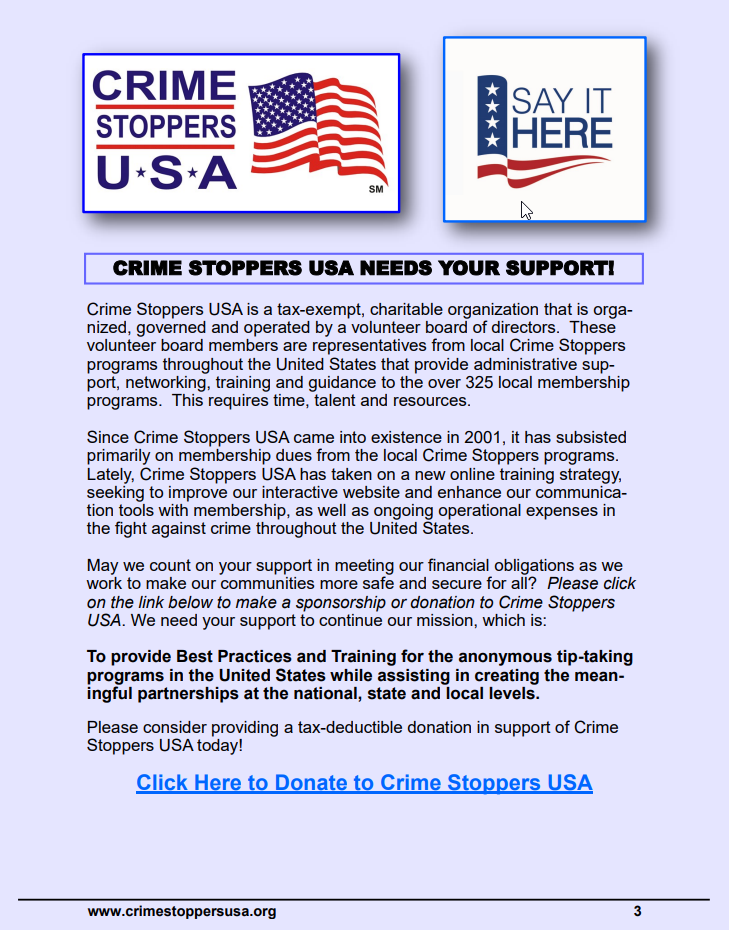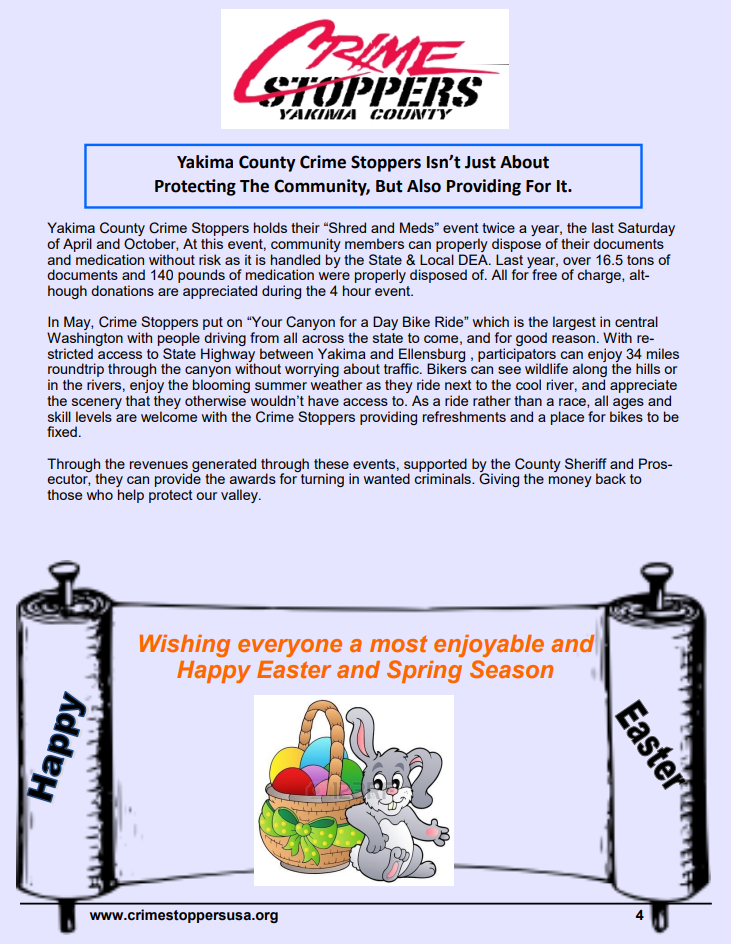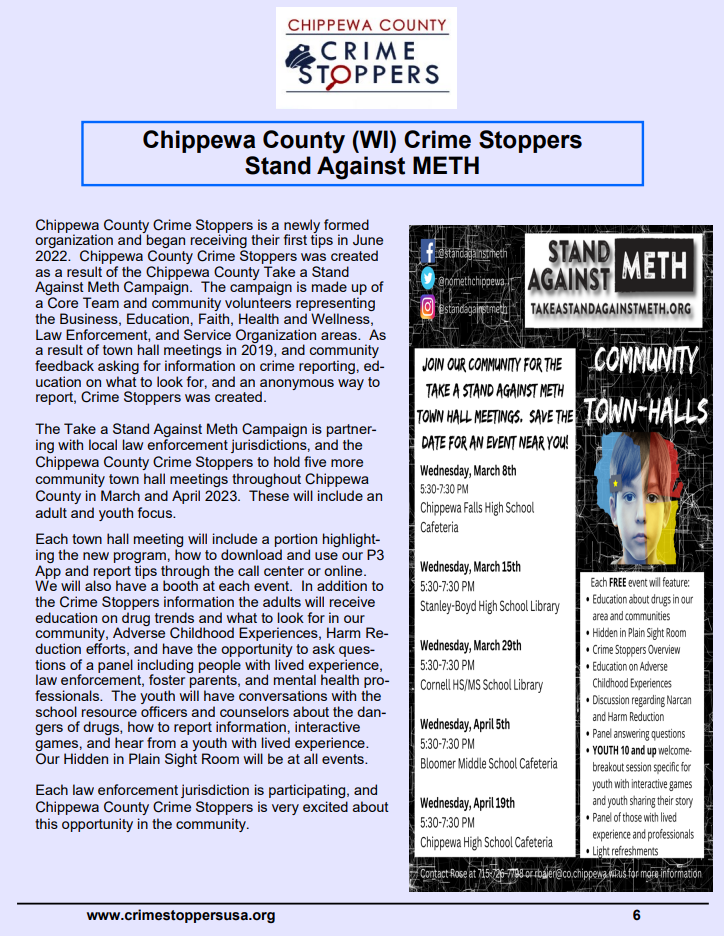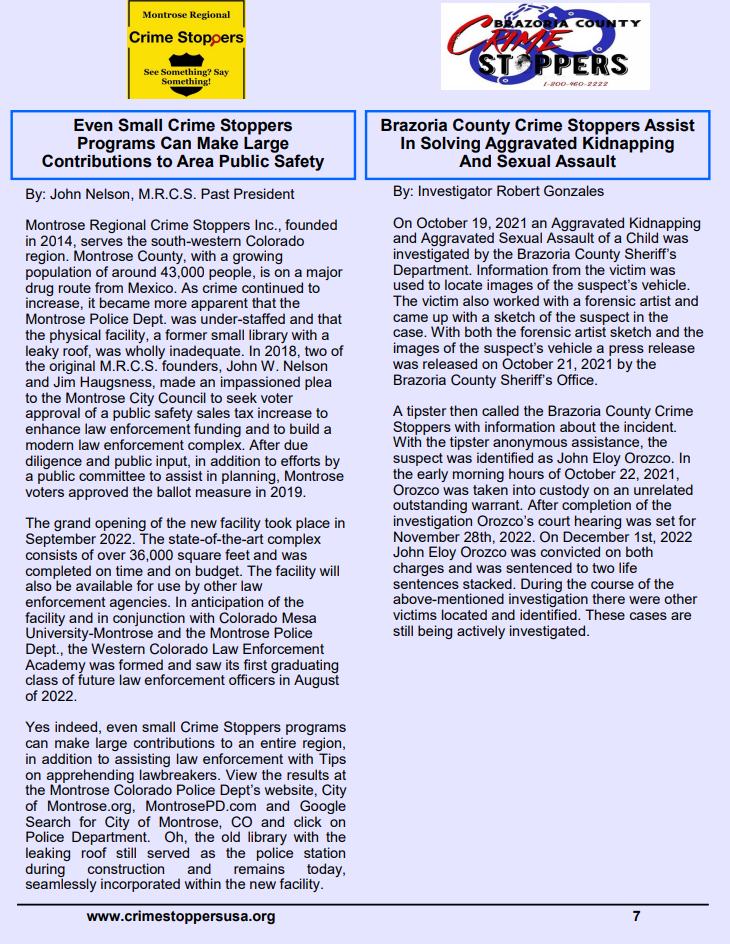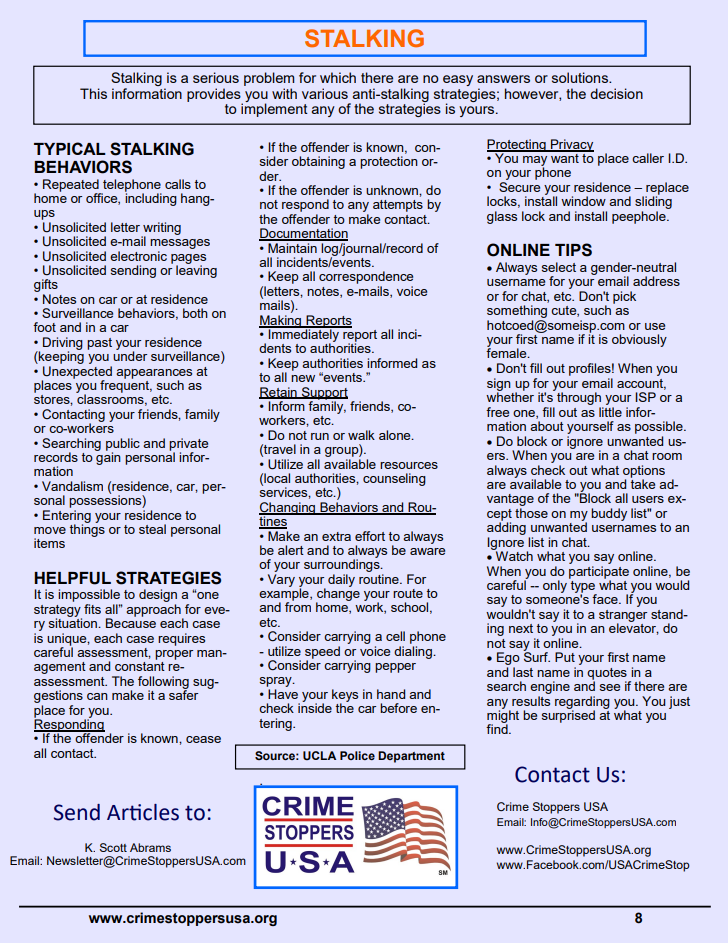 ---
December 2022 Crime Stoppers USA Newsletter
December 01, 2022
Crime Stoppers USA December 2022 Newsletter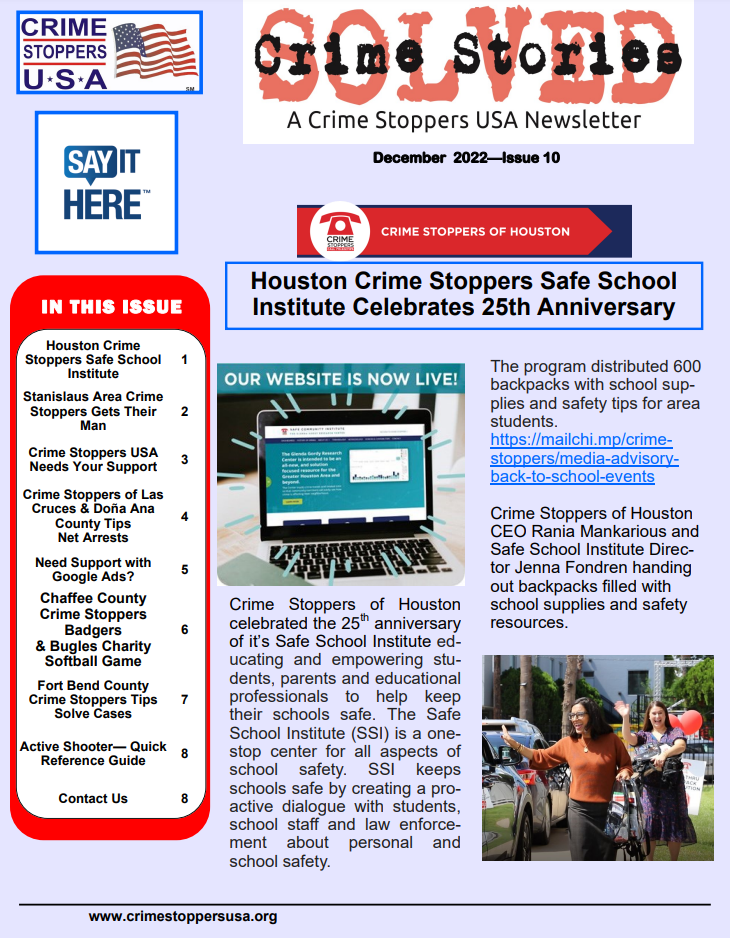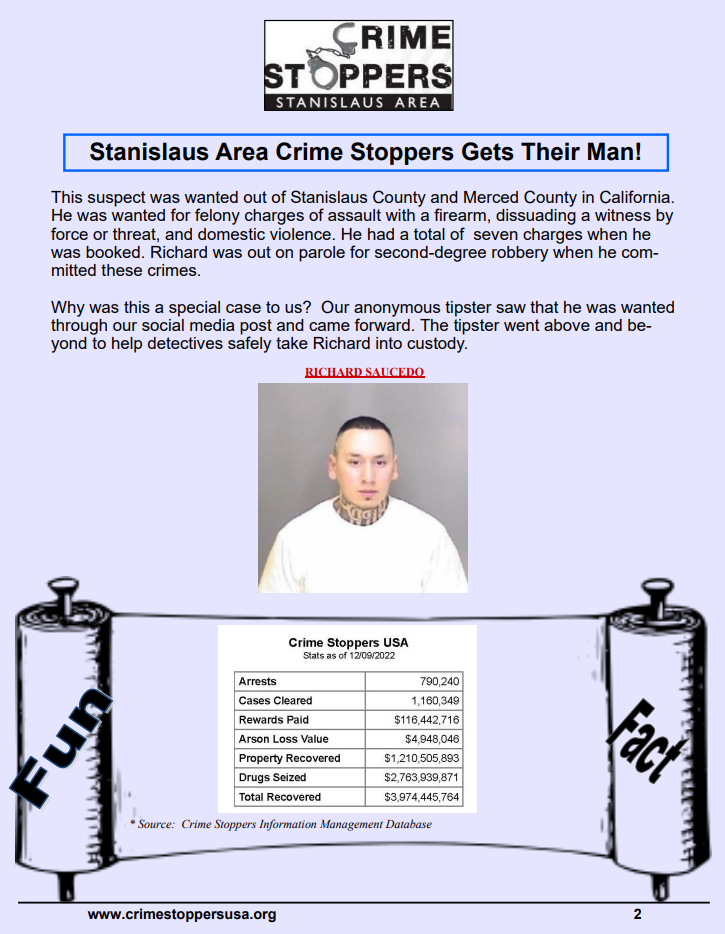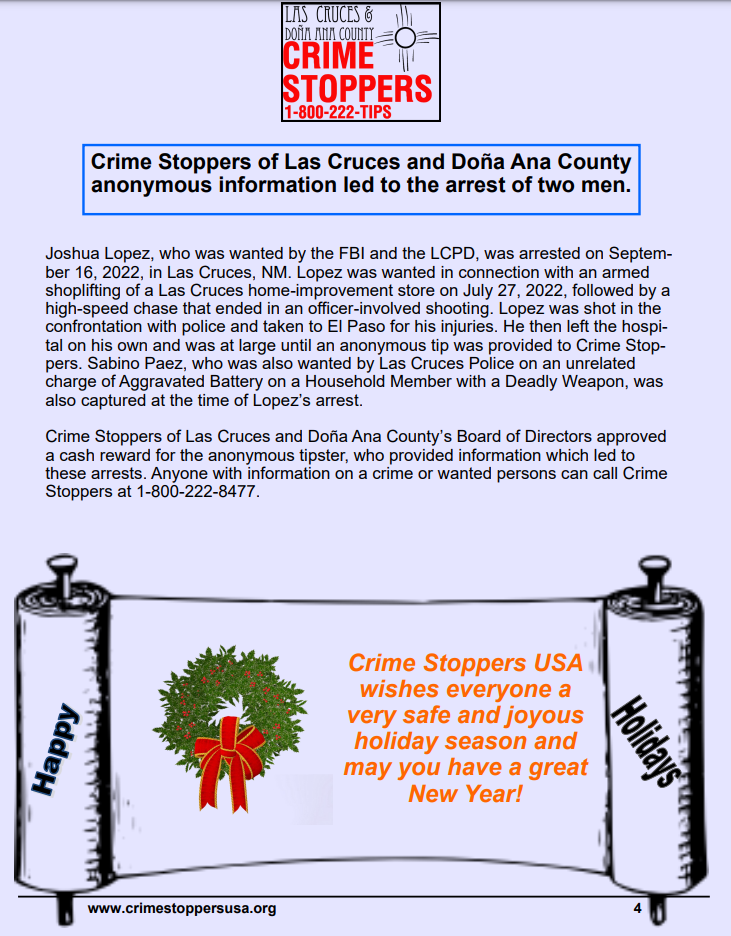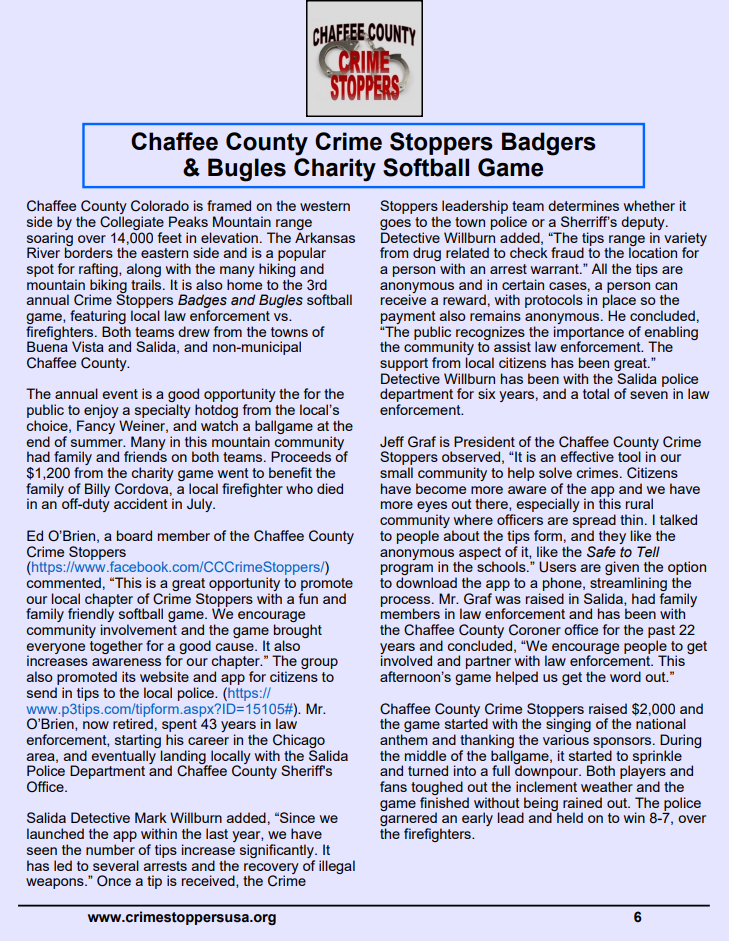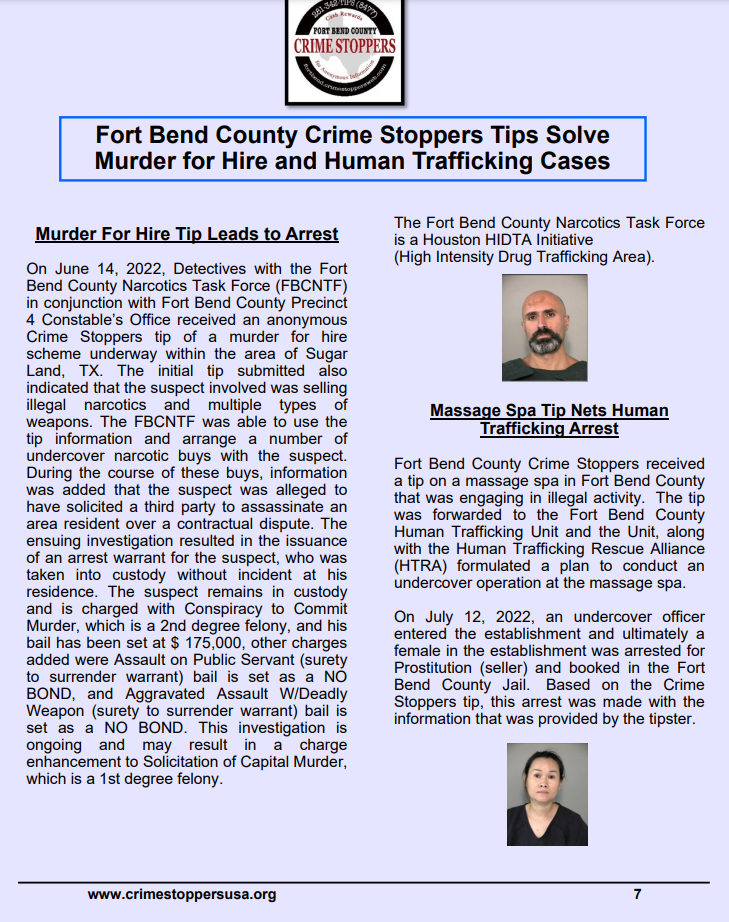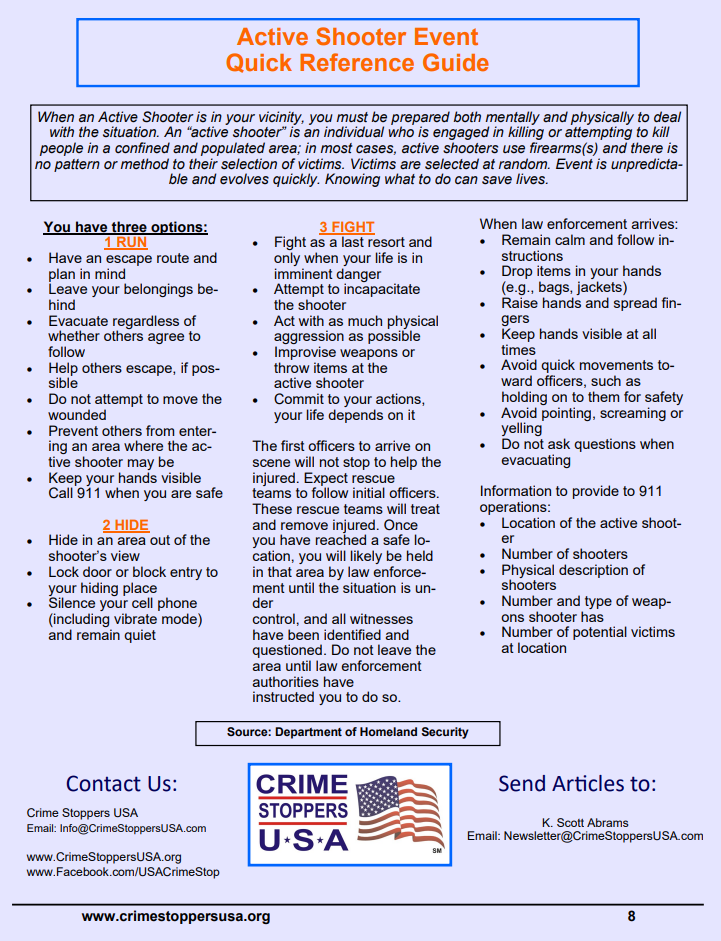 ---
Campus Crime Stoppers
August 21, 2017
Both Granbury middle schools and the new 9th grade campus are joining Granbury High School in forming campus-based Crime Stoppers chapters. Representatives from the campuses also have joined the board of the umbrella "adult" group, Hood County Crime Stoppers.
As with all Crime Stoppers chapters, students will be able to report crime tips in anonymity and receive monetary rewards through a system that protects their identity.
The three new Campus Crime Stoppers will be guided and supported by the high school group, which was formed last year with members of the Student Council. In October 2006, four student members traveled to Odessa, Texas with four adult chaperones, including GHS Assistant Principal William Hernandez and Lt. Billy Henderson of the Hood County Sheriff's Office, for a statewide symposium on Campus Crime Stoppers.
"By attending the annual Conference, the students are able to network with other students and gain valuable information," Lt. Billy Henderson says.
At its January board meeting, Hood County Crime Stoppers voted to give each campus $500 to jump-start their reward funds. Board member Kathy Swindle agreed to serve as a coordinator for the satellite groups, providing student guidance and spearheading fundraising efforts and media promotion. Plans already are underway for a major fundraising initiative in October to fund Campus Crime Stoppers for the 2007-2008 academic year.
"The Driftwood Theatre, which is represented on the adult board of Crime Stoppers, has agreed to help us sponsor 'Fright Night' events for each campus with scary movies in the weeks before Halloween," Ms. Swindle says. "The students will love it, they'll raise money for their school's Crime Stoppers chapter, and hopefully the Driftwood will make a little money."
If successful, Fright Night could become a yearly fundraising event, Ms. Swindle says – not to mention a great way to publicize Campus Crime Stoppers and rally support in the community.
"At a time when crime and drugs are prevalent even among middle-school students," she says, "parents likely will be glad to know that such a program is in place at their child's school."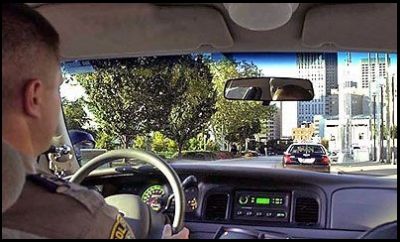 ---